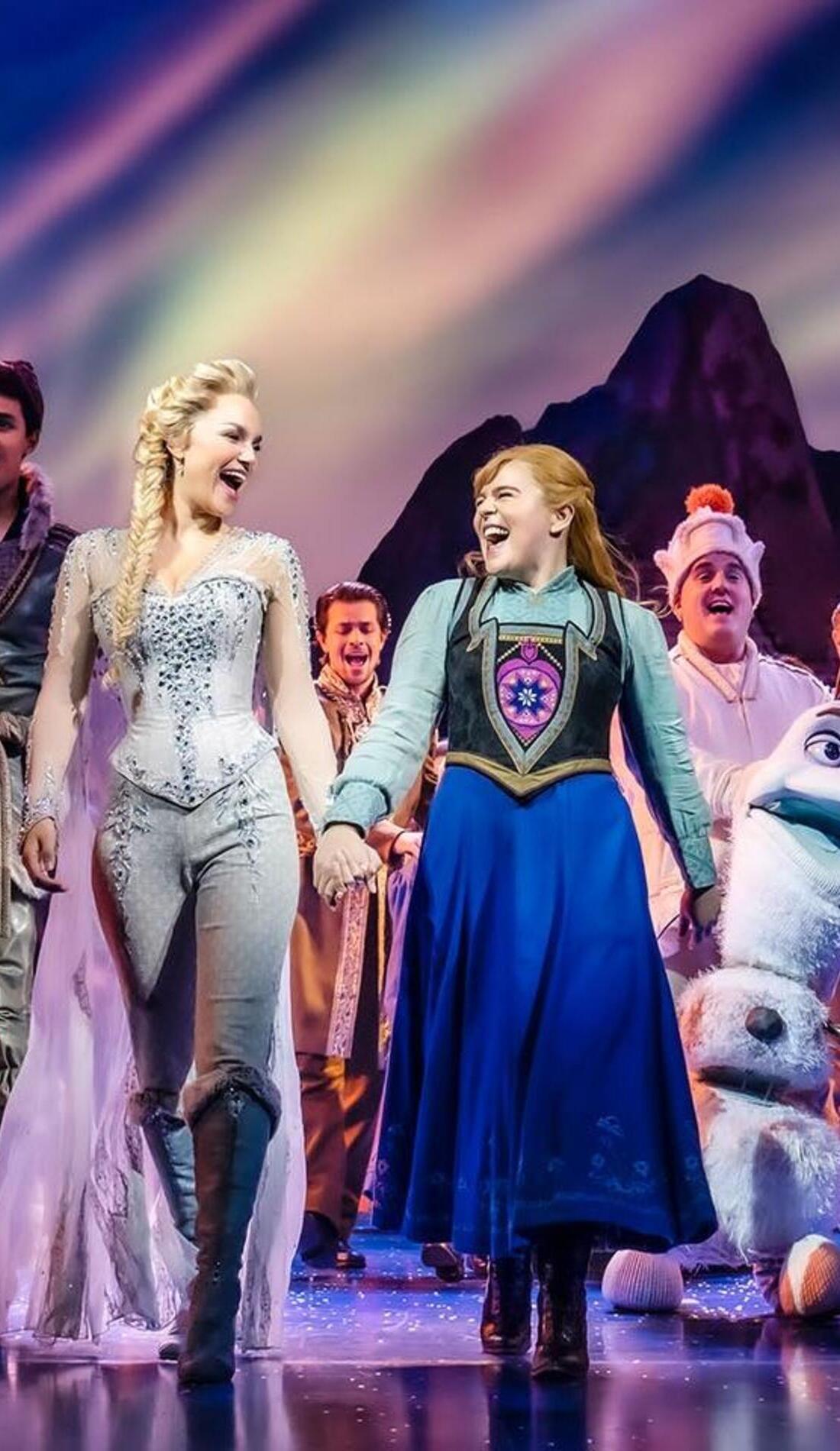 Find tickets from 100 dollars to Frozen - Cleveland on Thursday August 11 2022 at 7:30 pm at KeyBank State Theatre in Cleveland, OH

Find tickets from 119 dollars to Frozen - Cleveland on Friday August 12 2022 at 7:30 pm at KeyBank State Theatre in Cleveland, OH

Find tickets from 118 dollars to Frozen - Cleveland on Saturday August 13 2022 at 1:30 pm at KeyBank State Theatre in Cleveland, OH

Find tickets from 104 dollars to Frozen - Cleveland on Saturday August 13 2022 at 7:30 pm at KeyBank State Theatre in Cleveland, OH

Find tickets to Frozen - Cleveland on Sunday August 14 2022 at 1:00 pm at KeyBank State Theatre in Cleveland, OH

Find tickets from 97 dollars to Frozen - Cleveland on Sunday August 14 2022 at 6:30 pm at KeyBank State Theatre in Cleveland, OH

Find tickets to Frozen - Cleveland on Tuesday August 16 2022 at 7:30 pm at KeyBank State Theatre in Cleveland, OH

Find tickets to Frozen - Cleveland on Wednesday August 17 2022 at 7:30 pm at KeyBank State Theatre in Cleveland, OH

Find tickets to Frozen - Cleveland on Thursday August 18 2022 at 7:30 pm at KeyBank State Theatre in Cleveland, OH

Find tickets to Frozen - Cleveland on Friday August 19 2022 at 7:30 pm at KeyBank State Theatre in Cleveland, OH

Find tickets to Frozen - Cleveland on Saturday August 20 2022 at 1:30 pm at KeyBank State Theatre in Cleveland, OH

Find tickets from 100 dollars to Frozen - Cleveland on Saturday August 20 2022 at 7:30 pm at KeyBank State Theatre in Cleveland, OH

Find tickets to Frozen - Cleveland on Sunday August 21 2022 at 1:00 pm at KeyBank State Theatre in Cleveland, OH

Find tickets to Frozen - Cleveland on Sunday August 21 2022 at 6:30 pm at KeyBank State Theatre in Cleveland, OH

Find tickets to Frozen - Cleveland on Tuesday August 23 2022 at 7:30 pm at KeyBank State Theatre in Cleveland, OH

Find tickets to Frozen - Cleveland on Wednesday August 24 2022 at 7:30 pm at KeyBank State Theatre in Cleveland, OH

Find tickets to Frozen - Cleveland on Thursday August 25 2022 at 7:30 pm at KeyBank State Theatre in Cleveland, OH

Find tickets from 99 dollars to Frozen - Cleveland on Friday August 26 2022 at 7:30 pm at KeyBank State Theatre in Cleveland, OH

Find tickets from 98 dollars to Frozen - Cleveland on Saturday August 27 2022 at 1:30 pm at KeyBank State Theatre in Cleveland, OH

Find tickets from 102 dollars to Frozen - Cleveland on Saturday August 27 2022 at 7:30 pm at KeyBank State Theatre in Cleveland, OH

Find tickets from 77 dollars to Frozen - Cleveland on Sunday August 28 2022 at 1:00 pm at KeyBank State Theatre in Cleveland, OH

Find tickets to Frozen - Cleveland on Sunday August 28 2022 at 6:30 pm at KeyBank State Theatre in Cleveland, OH

Find tickets to Frozen - Cleveland on Tuesday August 30 2022 at 7:30 pm at KeyBank State Theatre in Cleveland, OH

Find tickets to Frozen - Cleveland on Wednesday August 31 2022 at 7:30 pm at KeyBank State Theatre in Cleveland, OH

Find tickets to Frozen - Cleveland on Thursday September 1 2022 at 7:30 pm at KeyBank State Theatre in Cleveland, OH
View events in all cities
---
SeatGeek Buyer Guarantee
If your event gets canceled, we'll make it right.
---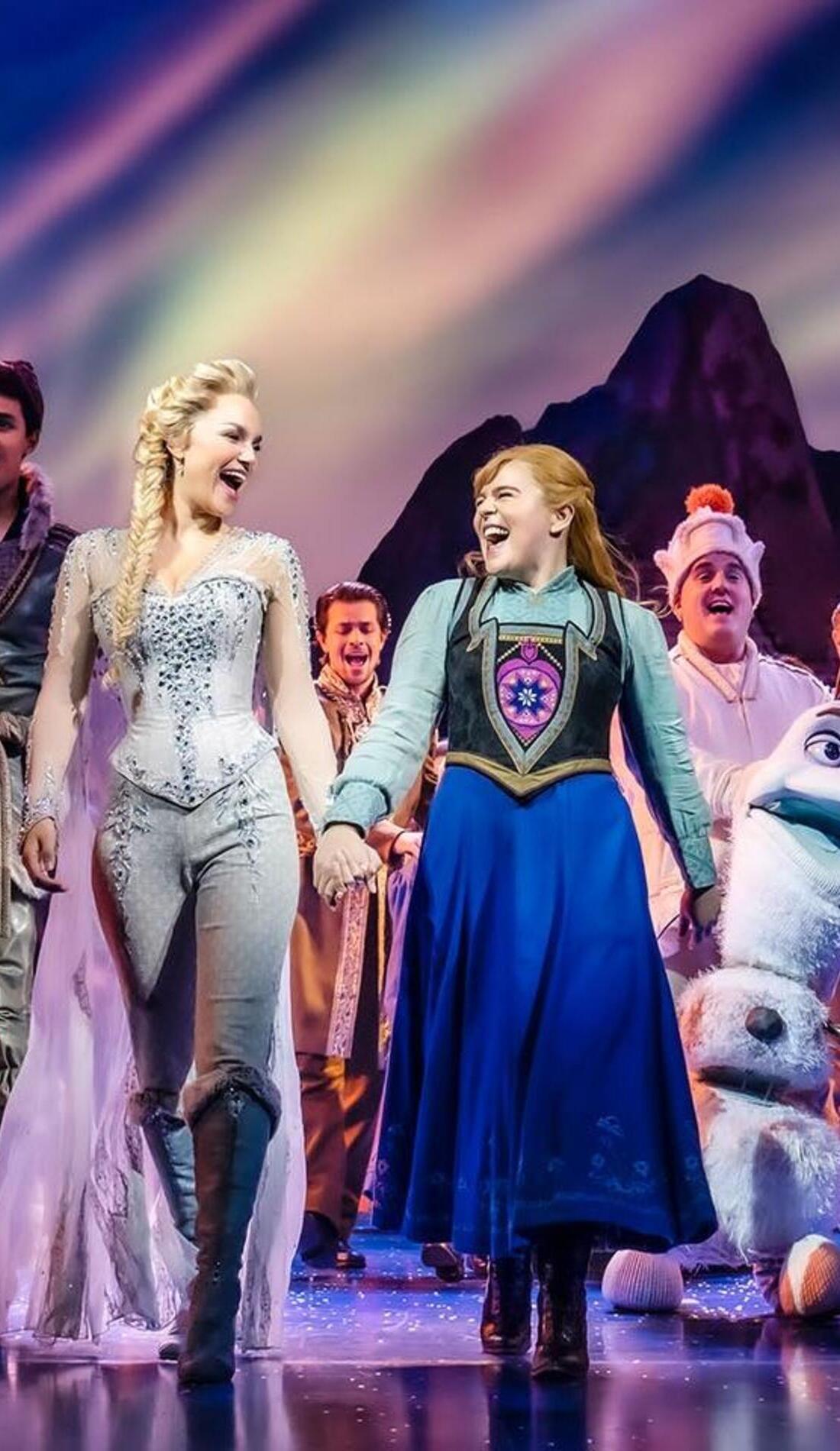 ---
Frequently Asked Questions About Frozen in Cleveland Tickets
What is Frozen about?
Frozen the Broadway Musical tells the story of Queen Elsa who has magical ice powers and accidentally starts an eternal winter in her kingdom. After Elsa flees the kingdom, her sister, Princess Anna, sets off on a journey alongside an iceman named Kristoff, his loyal reindeer, and a friendly snowman named Olaf to find her sister.
How much are Frozen Cleveland tickets?
Tickets for Frozen in Cleveland start at $42.00, and average $135.00. However, prices can vary based on the day of the week, seat selection, and many other factors.
Where is Frozen playing in Cleveland?
When Frozen performs in Cleveland, shows are typically held at State Theatre - The Playhouse Square Center. For a complete list of Frozen national tours, browse all Frozen tickets. If you're looking for other theater events in the Cleveland area, browse our Broadway shows in Cleveland.
This image is available through Creative Commons. Email images@seatgeek.com with any questions.