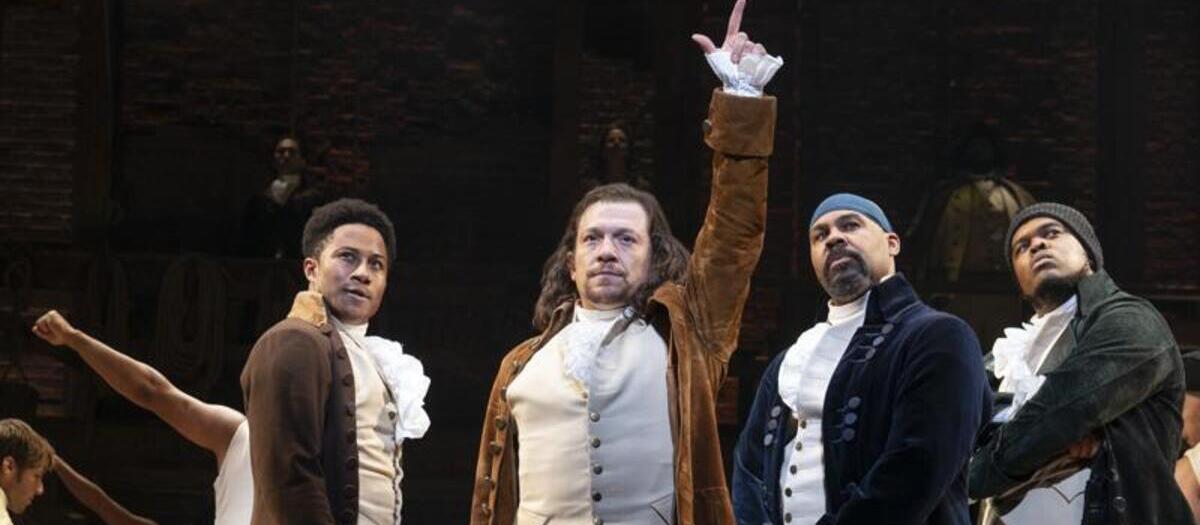 Hamilton Tickets
Millions of Customers Served
Low Fees & Transparent Prices
Hamilton Details
Hamilton Tickets and Show Details
What is the Hamilton Musical About
Hamilton, originally created and played by Lin-Manuel Miranda, is a hip-hop musical biography about the life of the American Founding Father Alexander Hamilton. This musical chronicles Hamliton's personal, political and social struggles from orphan through his ascent out of poverty into power until his death, while focusing on the American Revolution and the founding of the United States.
When Did Hamilton Open on Broadway
Hamilton made its Off-Broadway debut at The Public Theater February 2015 and was then transferred to Broadway on August 6th, 2015 after previewing on July 13th, 2015.
Is Hamilton Still on Broadway
Hamilton is currently playing at the Richard Rodgers Theatre and does not have a closing date at this time. Hamilton tickets sell out quickly, so make sure you buy them as early as possible. In addition to its shows at Richard Rodgers Theatre, Hamilton is also playing in Chicago and San Francisco. More cities and dates are announced regularly, so create an account and like this event to get updates for Hamilton tickets near you.
How Much Are Hamilton Tickets
Hamilton ticket prices on the secondary market can vary widely depending on the location, day of the week, season, and other factors. Hamilton tickets can be as low as $115 dollars to a more median price of $500.
Hamilton Awards
Hamilton has received a record-setting 16 Tony Award Nominations in 2016, winning 11 awards. Hamilton also won a Grammy Award for Best Musical Theater Album that same year, and the 2016 Pulitzer Prize for Drama, among many others.
Hamilton Original Cast
The original cast includes Lin-Manuel Miranda as Alexander Hamilton, Leslie Odom Jr. as Aaron Burr, Philippa Soo as Eliza Schuyler Hamilton, Reneé Elise Goldsberry as Angelica Schuyler, Daveed Diggs as Marquis de Lafayette and Thomas Jefferson, Christopher Jackson as George Washington, Jonathan Groff as King George III.
Hamilton Target Audience
Hamilton is geared towards adults, but the show is suitable for ages 12 and up. Younger children may have a hard time following the content, though mature children as young as 10 will also enjoy this witty retelling of the life of Alexander Hamilton and the Founding Fathers. As with any Broadway production written with adults in mind, parents are encouraged to use their best judgement, as the show does deal with the topics of infidelity, political scandal, and Hamilton's death.
How Long is Hamilton the Musical
Hamilton's official runtime is 2 hours and 45 minutes with one intermission, but it tends to run slightly longer. Allotting 3 hours to enjoy the show is usually a safe bet.
Ready to see what you're missing? Shop for Hamilton tickets above.