Royal Flush: Tickets Soar with LeBron's Return
The King is back. Long live The King. In case you've been living under a rock, you're probably aware that LeBron James once again changed the landscape of the NBA – particularly the Eastern Conference – by reversing a course he set three seasons ago. James returned to his hometown Cleveland Cavaliers this summer, leaving behind the Miami Heat and the other members of South Beach's "Big Three." While Dwayne Wade and Chris Bosh elected to stay in Florida to attempt a run at a fourth straight NBA Finals appearance, King James is back in Ohio to finish what he started when the Cavs drafted him No. 1 overall in 2003 straight out of his Akron, OH, high school.
James will join 2012 Rookie of the Year Kyrie Irving in a quest to bring Cleveland its first professional sports title in 50 years. After James agreed to sign with the Cavs, there was plenty of speculation about who else would join these two on that journey. The drama came to an end in late August, when Cleveland traded two recent No. 1 overall picks (Anthony Bennett and Andrew Wiggins) and more to Minnesota for Kevin Love, a dynamic and accomplished forward who will provide a near-perfect compliment to James and Irving on offense. LeBron has to be pretty excited about this new Cavs lineup compared to his old one, and it's no secret that his hometown fans are welcoming him back with open arms…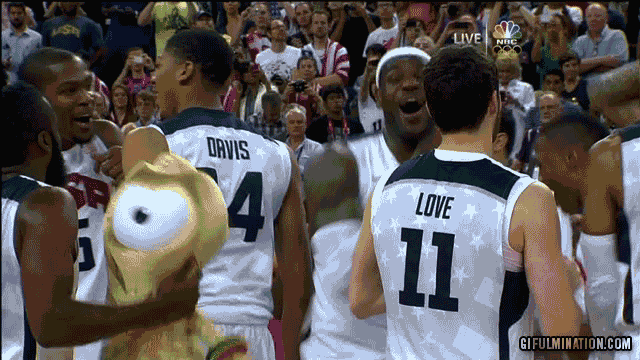 … and open wallets. Downtown Cleveland has transformed back into the thriving kingdom it was once before James infamously took his talents to South Beach, and the Q is center court. The entire secondary market felt the impact of LeBron's return home to Cleveland. Tickets to see LeBron at the Quicken Loans Arena are already averaging north of $276, regardless of opponent. That means Cavs tickets have tripled since last season, when the team averaged just $84 on the resale market. The New York Knicks rank second in terms of average ticket price at $163, but Cleveland home games are 69% more than games at Madison Square Garden.
Cleveland Cavaliers Tickets & Game Dates
Ticket Demand for Cavs – Lebron's Cleveland Homecoming
Not only does LeBron's decision affect both the Cleveland and Miami markets, but it changes the entire landscape of the NBA. Over 12,000 fans have purchased tickets to see the Cavs on the road this year, with tickets averaging $234 on the resale market. This is by far the most expensive team to see in the NBA. For fans looking to attend LeBron's first game back, 265 tickets on the secondary market have been purchased for an average of $895; the cheapest ticket to this particular game current exceeds $260, 11% higher than that top-ranked season average.
Cavaliers Season Preview
LeBron's Back in Ohio
https://www.youtube.com/watch?v=MrN_gIHoY0E
Clevaland Trades for Kevin Love
https://www.youtube.com/watch?v=Yc04HBcmmKQ
Kyrie Irving Ready to Run with The King
https://www.youtube.com/watch?v=X0xwCtGtU_s
(Cropped image courtesy of Eric Wong via Flickr. | CC BY-ND 2.0)
Recent Similar Posts
Related Posts