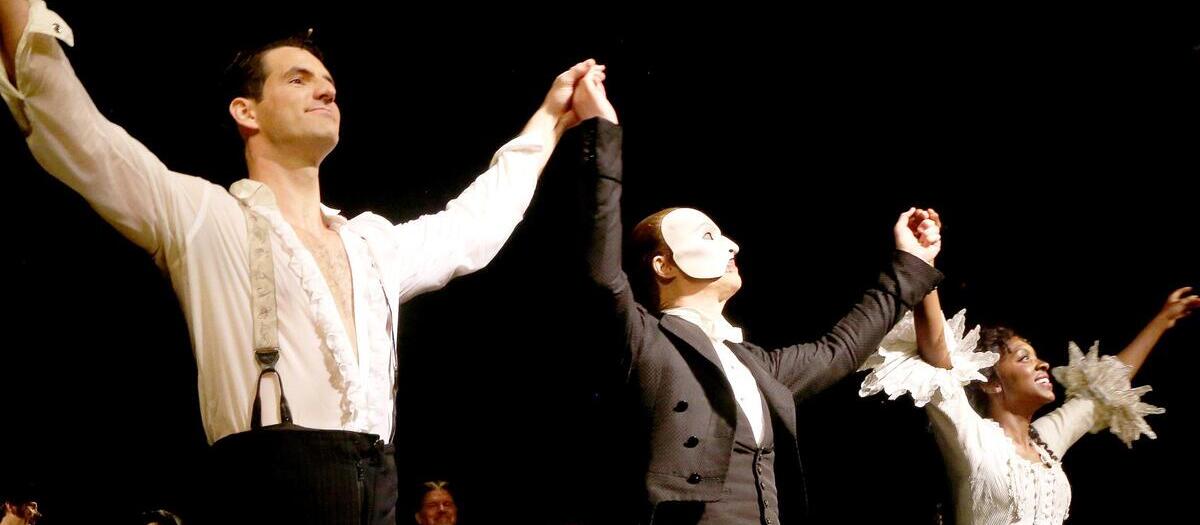 The Phantom of the Opera Tickets
Millions of Customers Served
Low Fees & Transparent Prices
The Phantom of the Opera Details
In 2001, the New York Times wrote that Andrew Lloyd Webber was "the most commercially successful composer in history." With such classics like Jesus Christ Superstar, Evita and Cats as standouts among his works, it's quite frankly impossible to argue that point. (He hasn't slowed down, either: School of Rock debuted on Broadway in 2015 to great acclaim.) It should say something about Phantom of the Opera, then, that it stands out as perhaps Lloyd Webber's greatest achievement. The play debuted on Broadway at the Majestic Theatre in 1988, and it hasn't left since. In case the profundity of that statement is lost on you: As Phantom approaches its 30th year on Broadway, it is the longest-running show in Broadway history by nearly eight years and 4,000 performances. The show has grossed over $1 billion on Broadway alone. Simply put, no show has sustained the same high-level success for nearly as long as Phantom of the Opera.
In a 2014 trip to Phantom of the Opera, New York Times critic Charles Isherwood entered the show long-running show skeptically, but came away with a renewed appreciation for its charms. "Soon after the orchestra struck up those thundering, ominous organ chords, I found my expectations upended, my jaded armor melting away," he wrote. The Broadway show currently stars some heavy-hitters, including James Barbour (Beauty and the Beast) as a menacing Phantom, Ali Ewoldt (Les Misérables) as Christine and Rodney Ingram (Aladdin) as Raoul. There is also an ongoing North American tour of Phantom of the Opera, with visits to cities such as Boston, Montreal and Seattle.
How long is The Phantom of the Opera?
The Phantom of the Opera is approximately 2 hours and 30 minutes, with one intermission.