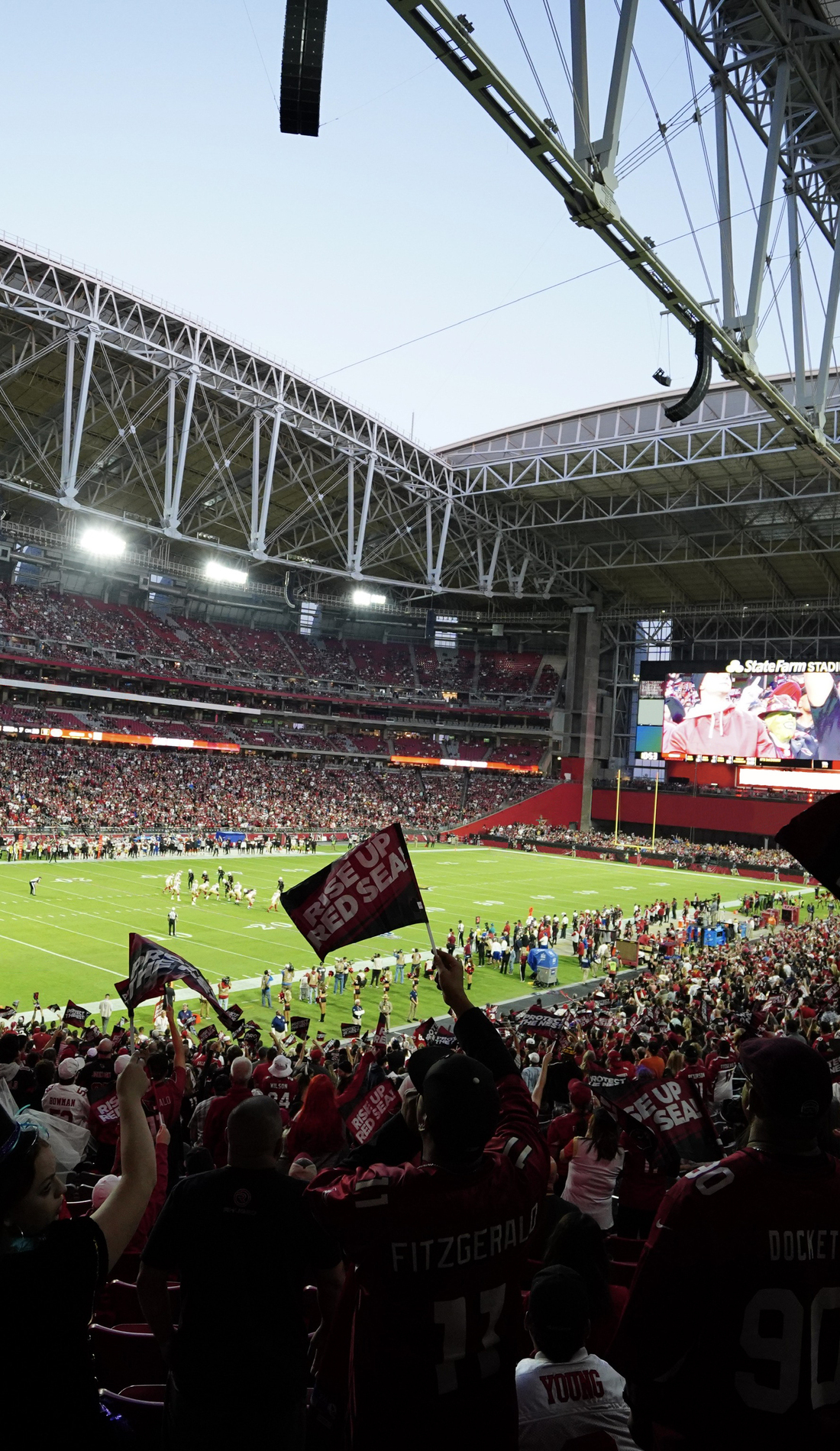 Arizona Cardinals
Tickets
---
Authenticated NFL Tickets
Reviewed and authenticated by the NFL.
---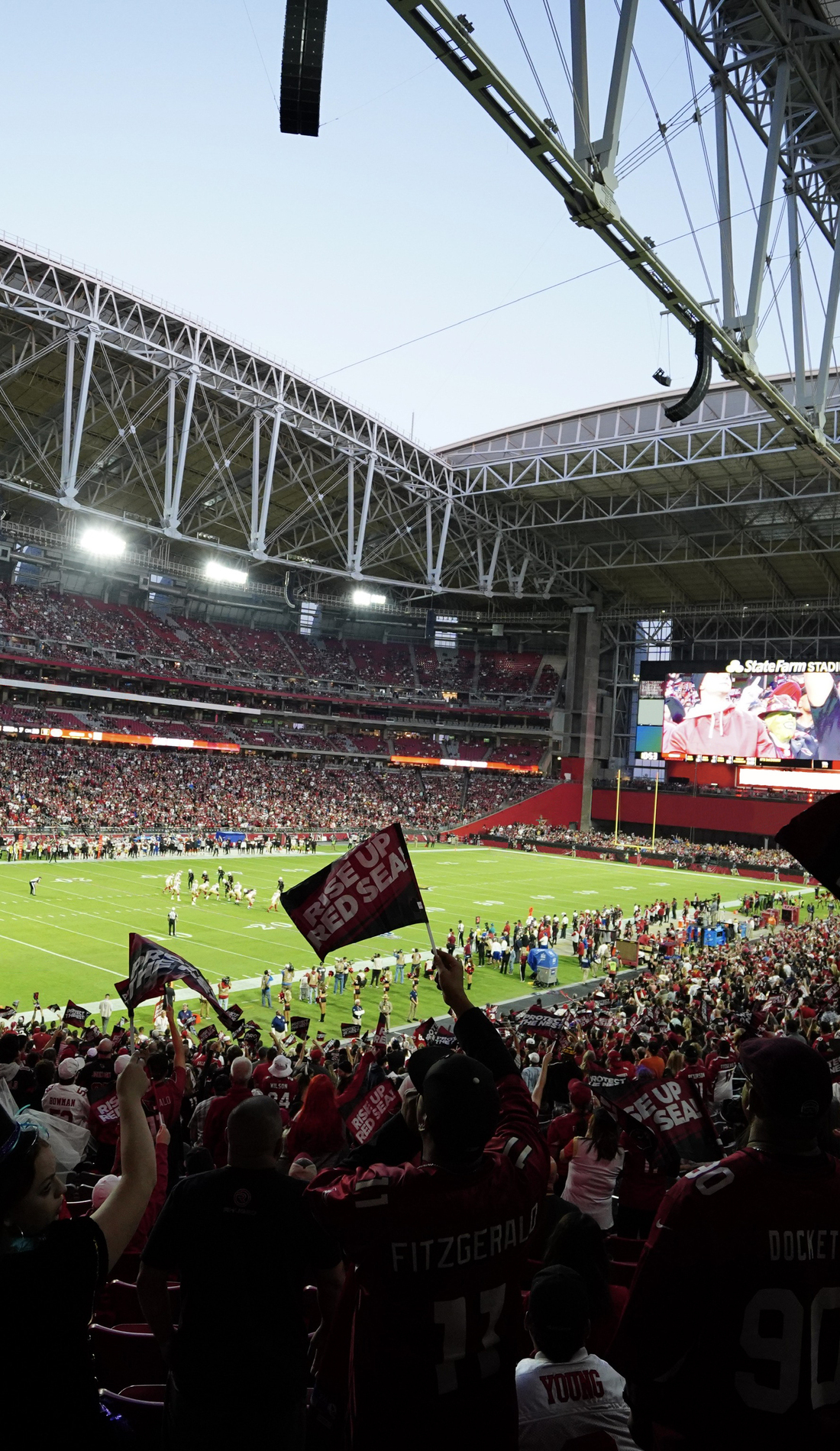 Arizona Cardinals Tickets - NFL 2022/2023 Season
About Arizona Cardinals Tickets
Having first been founded in 1898 as the Morgan Athletic Club in Chicago, the Cardinals are the oldest continuously run professional football franchise in the United States. After a mid-century stop in St. Louis, the team moved to the state of Arizona in 1988. In 2006, they moved to Glendale to play their home games at the state-of-the-art University of Phoenix Stadium (now State Farm Stadium), a venue that has also hosted the College Football Playoff National Championship and the NCAA Final Four. Although the Cardinals last won an NFL championship in 1947, they nearly ended their title drought in 2009's Super Bowl XLIII, a game widely considered to be among the most exciting Super Bowls ever played.
How much are Arizona Cardinals tickets?
You can find Arizona Cardinals tickets for as low as $35.00, with an average price of $169.00.
How to get cheap Arizona Cardinals tickets?
Get cheap Cardinals tickets on SeatGeek, with prices as low as $35.00.
Where to buy Arizona Cardinals tickets?
Buy Cardinals tickets on Seatgeek for regular season, preseason, playoffs and parking
Who are the Arizona Cardinals biggest rivals?
The Cardinals biggest rivals are Seattle Seahawks, Los Angeles Rams, and Chicago Bears.
Where do the Arizona Cardinals play?
The Arizona Cardinals home games are played at State Farm Stadium in Glendale, AZ.
Do you have to buy parking for Arizona Cardinals games?
Yes, SeatGeek has parking tickets for the Cardinals games parking.
| SPORTS CATEGORIES | SPORTS TICKETS BY CITY | POPULAR NFL TICKETS |
| --- | --- | --- |
| | | |
| | | |
| | | |
| | | |
| | | |
| | | |
| | | |
| | | |