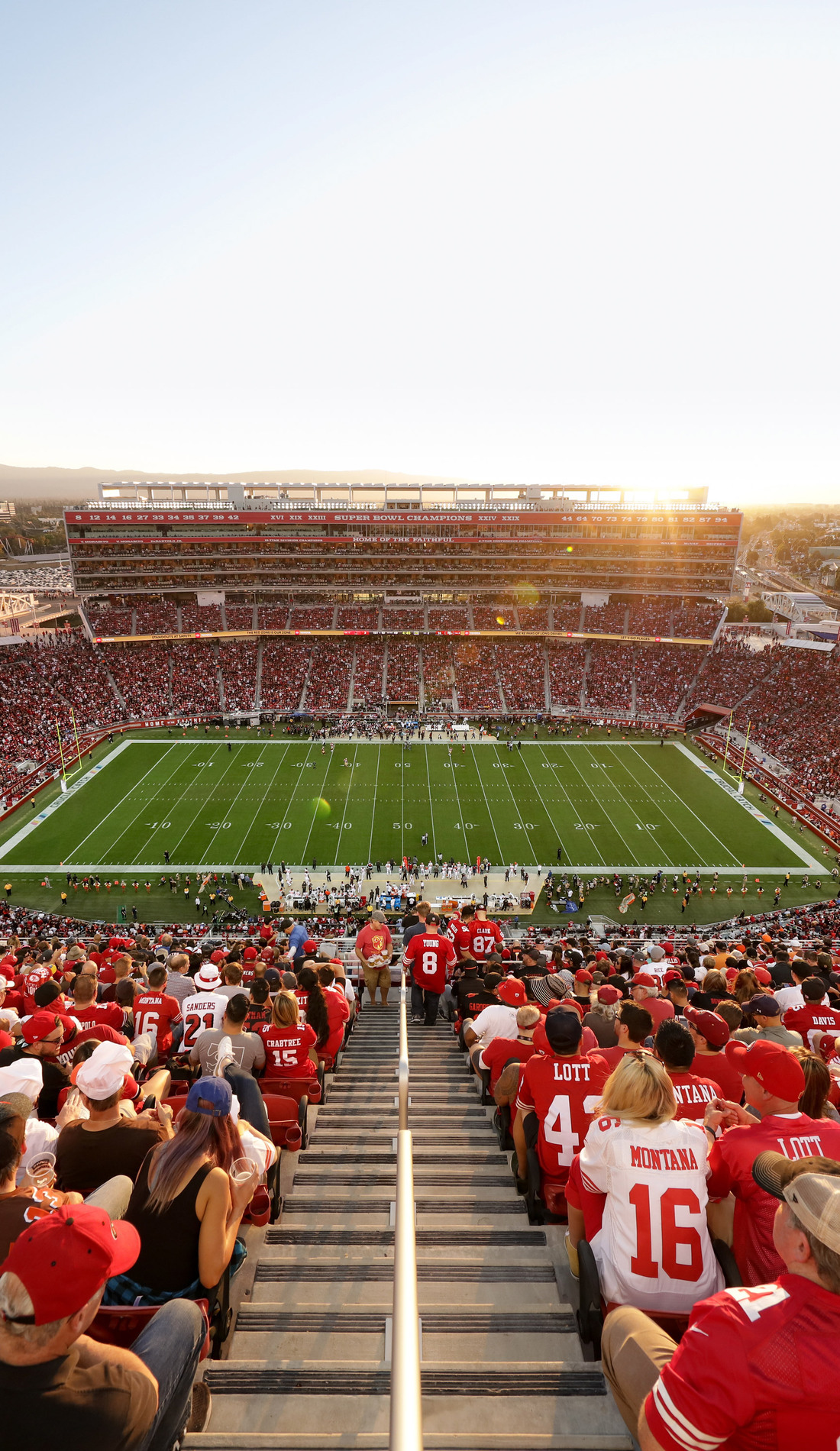 San Francisco 49ers
Tickets
---
Authenticated NFL Tickets
Reviewed and authenticated by the NFL.
---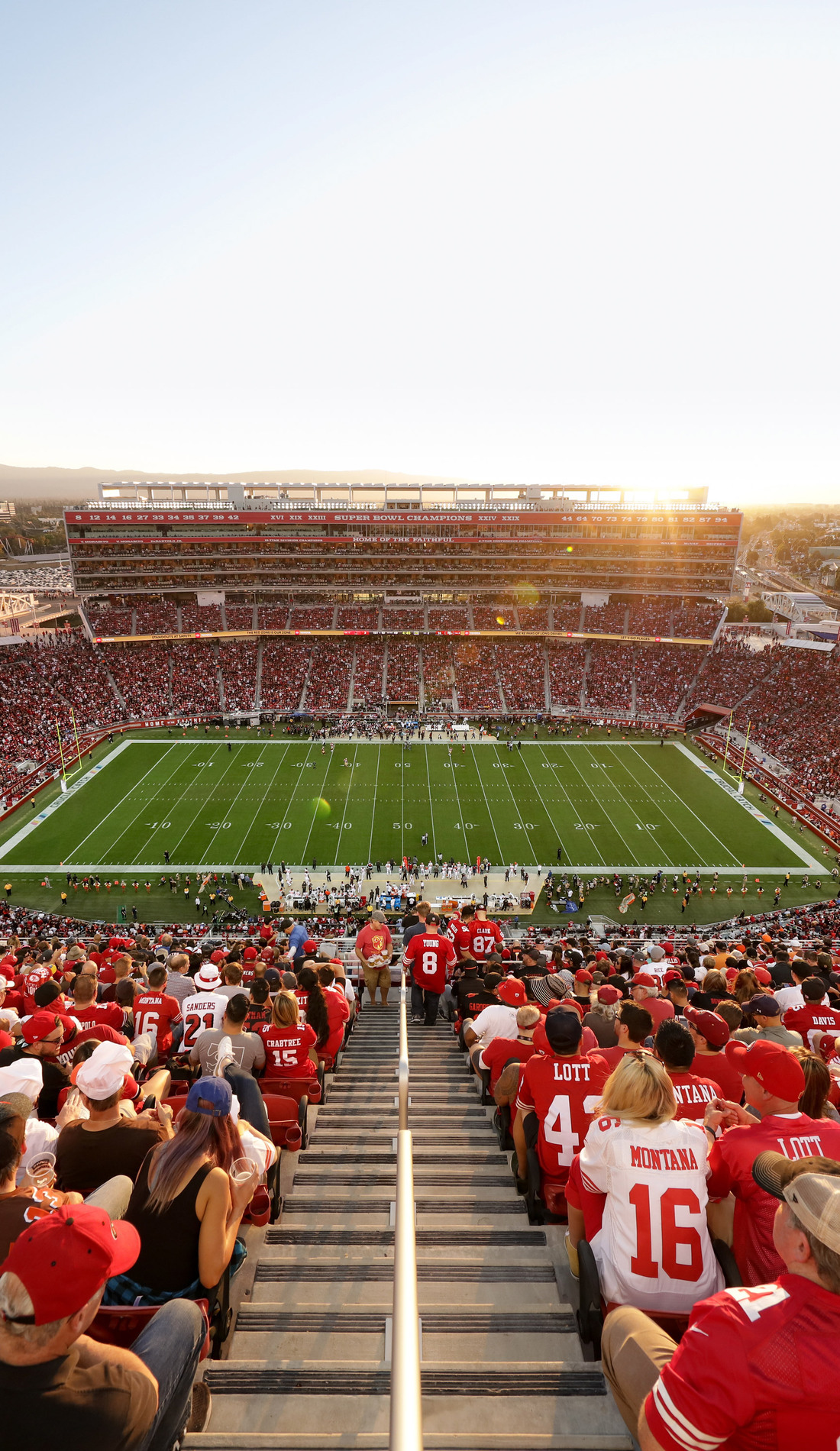 ---
San Francisco 49ers Tickets - NFL 2022/2023 Season
About San Francisco 49ers Tickets
Having found great success across several eras of the National Football League, the San Francisco 49ers are firmly entrenched as one of America's iconic professional sports franchises. The 49ers were first founded in 1946 as a member of the All-America Football Conference, joining the NFL three years later when the leagues merged. They broke through for their first major success in the 1981 season, when QB Joe Montana led them to their first championship with a victory in Super Bowl XVI. Montana went on to win three more Super Bowls in the '80s, and his successor, fellow Hall-of-Famer Steve Young, helped the team win its fifth title in 1994. The 49ers played in San Francisco's famous Candlestick Park from 1970 to 2014, when they moved about an hour south to the newly constructed Levi's Stadium in Santa Clara. The new stadium hosted Super Bowl 50 in February, 2016.
How much are San Francisco 49ers tickets?
You can find San Francisco 49ers tickets for as low as $55.00, with an average price of $247.00.
How to get cheap San Francisco 49ers tickets?
Get cheap 49ers tickets on SeatGeek, with prices as low as $55.00.
Where to buy San Francisco 49ers tickets?
Buy 49ers tickets on Seatgeek for regular season, preseason, playoffs and parking
Who are the San Francisco 49ers biggest rivals?
The 49ers biggest rivals are Los Angeles Rams, Dallas Cowboys, and Seattle Seahawks.
Where do the San Francisco 49ers play?
The San Francisco 49ers home games are played at Levi's Stadium in Santa Clara, CA.
Do you have to buy parking for San Francisco 49ers games?
Yes, SeatGeek has parking tickets for the 49ers games here.
| SPORTS CATEGORIES | SPORTS TICKETS BY CITY | POPULAR NFL TICKETS |
| --- | --- | --- |
| | | |
| | | |
| | | |
| | | |
| | | |
| | | |
| | | |
| | | |