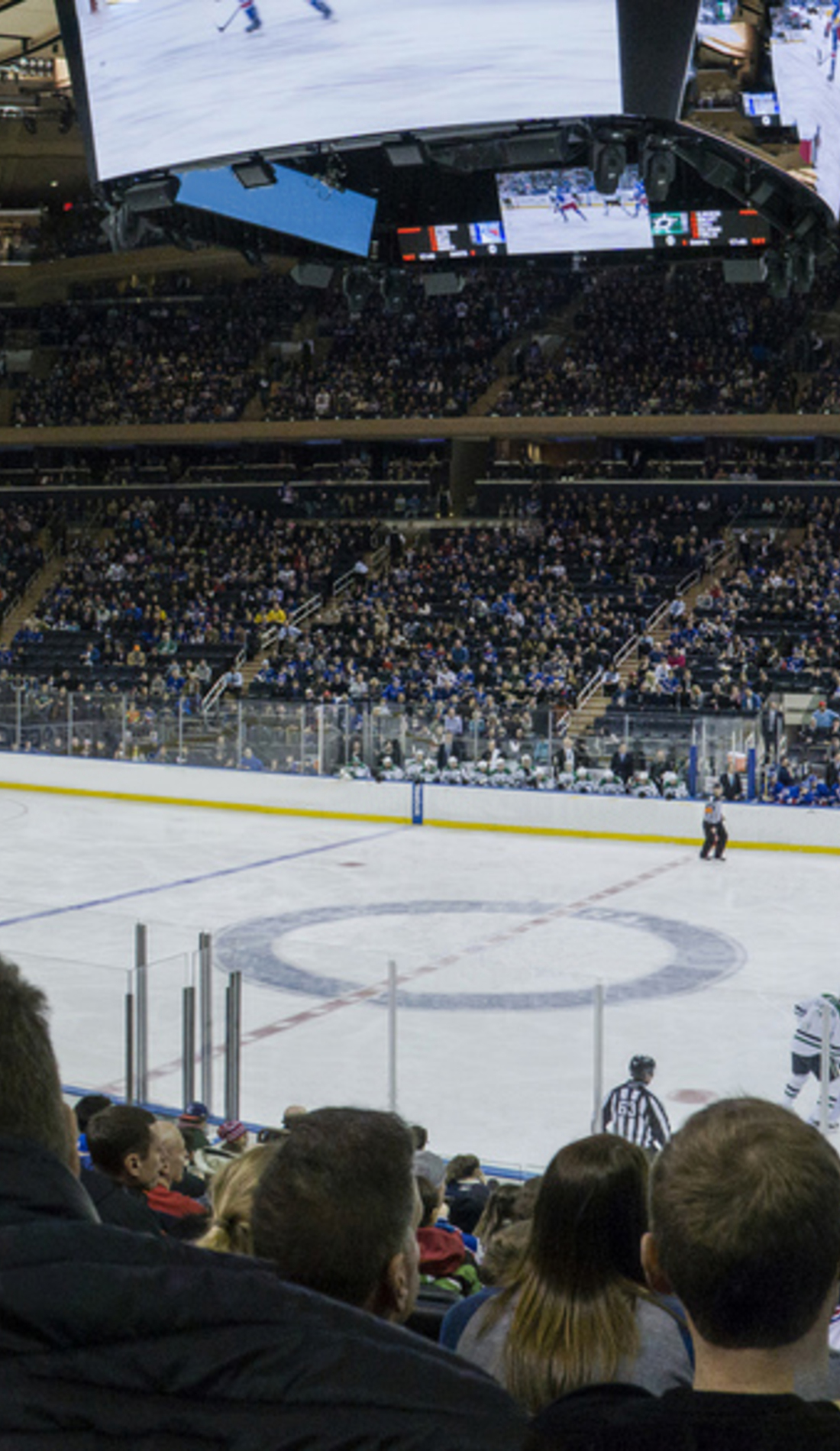 ---
SeatGeek Buyer Guarantee
If your event gets canceled, we'll make it right.
---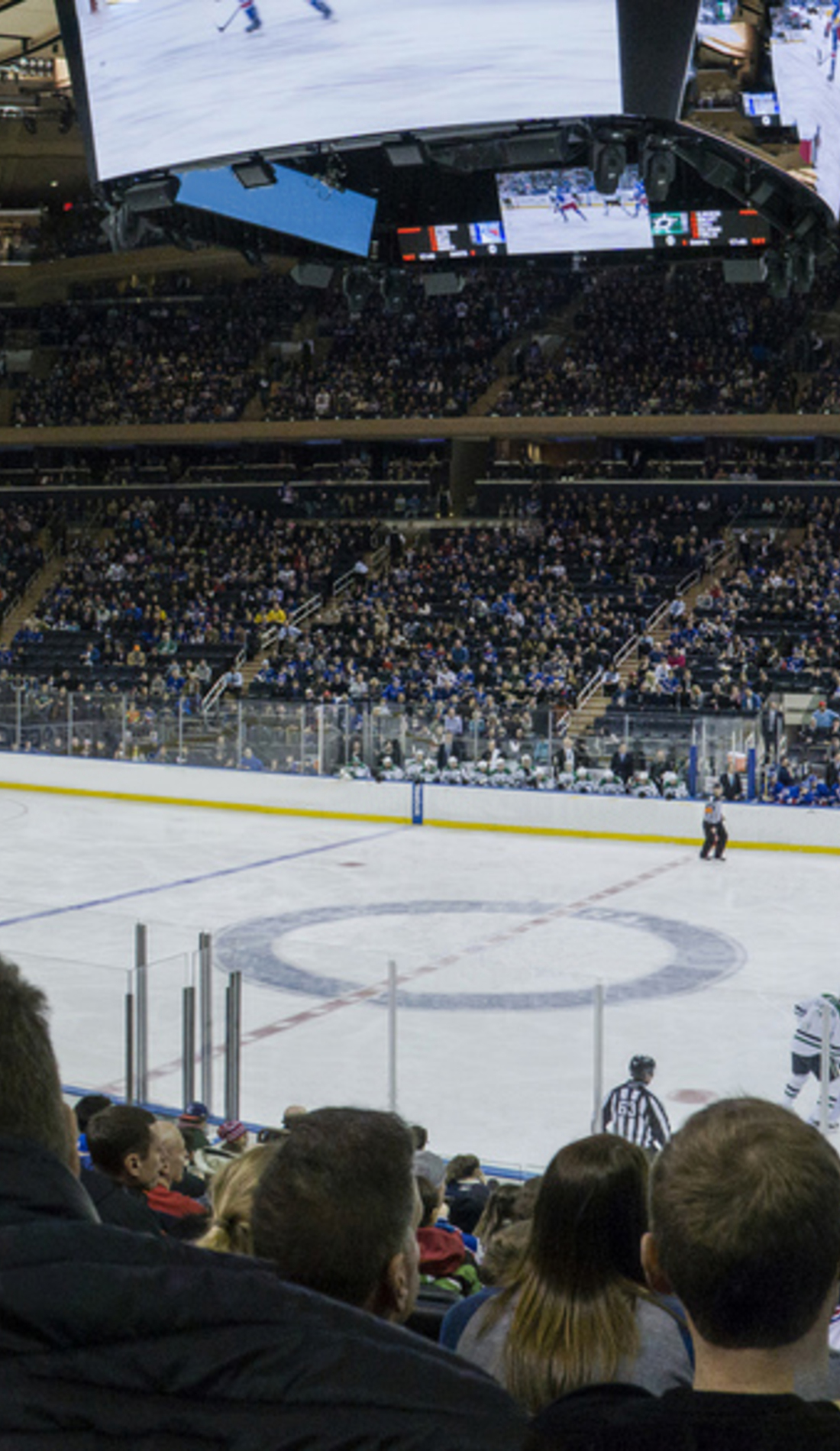 ---
Questions About New York Rangers
The Rangers have been playing in the NHL since 1926 and are a member of the league's Original Six. In 1928, the Rangers became the first American team to win the Stanley Cup.
The Rangers won the Stanley Cup for the third time in 1940. It would be the Rangers' last championship for over fifty years. In those years, the Rangers had some struggling teams and last place finishes, but they also made it to the Stanley Cup Final a few times. Players like Jean Ratelle helped the Rangers make the Stanley Cup Final in 1972, but the Rangers lost the series to the Bruins. In 1979, they lost in the Stanley Cup Final to the Canadiens. The Rangers just seemed cursed.
In 1972, another NHL team, the Islanders, arrived in New York. The Islanders quickly became a rival for the Rangers. After the Islanders started getting the better of the rivalry—and on the road to winning four straight Stanley Cups in the 1980s — Islanders fans chanted "1940!" at the Rangers, mocking their long championship drought.
But the story of the Curse has a happy ending (unless you're a Canucks fan). In 1994, the Rangers, led by coach Mike Keenan, captain Mark Messier, defenseman Brian Leetch, and goaltender Mike Richter, reached the Stanley Cup Final and faced the Vancouver Canucks. It was a dramatic road to the finals for New York: after going down 3 games to 2 against the Devils in the conference final, Mark Messier guaranteed that the Rangers would win the next game; Messier delivered on his promise and scored a hat trick. The Rangers won the series and then defeated the Canucks in 7 games.
In 1996, Wayne Gretzky signed with the Rangers and finished his career in New York. Gretzky helped the Rangers reach the Eastern Conference Final in 1997. He retired at the end of the 1998-1999 season.
After a few seasons of missing the playoffs, the Rangers emerged from the 2004-05 NHL lockout as one of the NHL's top teams. Jaromir Jagr resurrected his career in New York, and the Rangers found a franchise goalie in Henrik Lundqvist. Lundqvist took the Rangers to the Stanley Cup Final in 2014, but they were defeated by the Los Angeles Kings.
How much are New York Rangers tickets?
You can find Rangers tickets for as low as $28.00, with an average ticket price of $149.00.
How to get cheap New York Rangers tickets?
Get cheap Rangers tickets on SeatGeek, with prices as low as $28.00.
Can I buy prepaid parking for New York Rangers games?
Yes, SeatGeek has parking tickets for Rangers games here.
NHL Teams