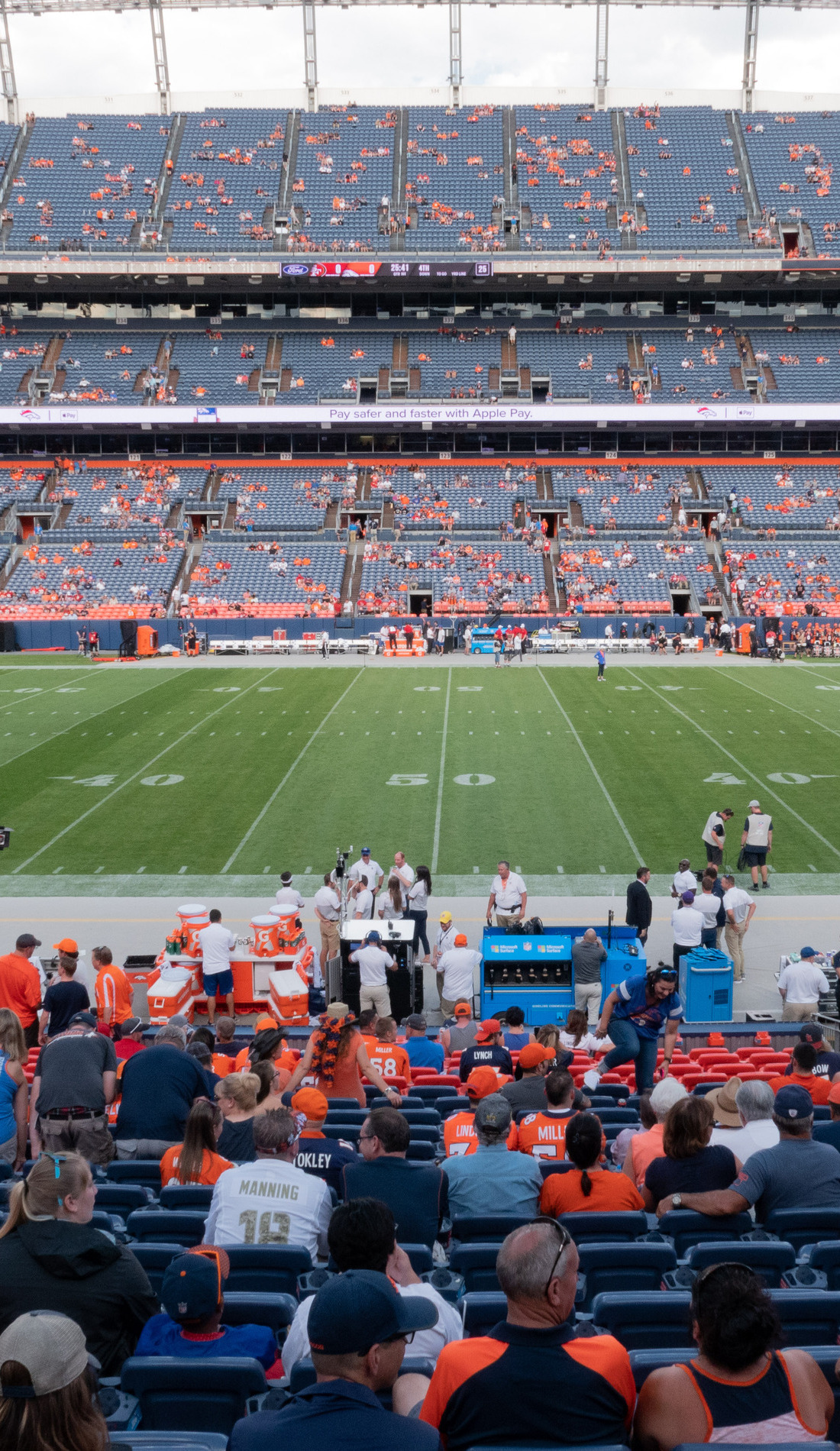 Denver Broncos
Playoff Tickets
All playoff games
No playoff games
---
Authenticated NFL Tickets
Reviewed and authenticated by the NFL.
---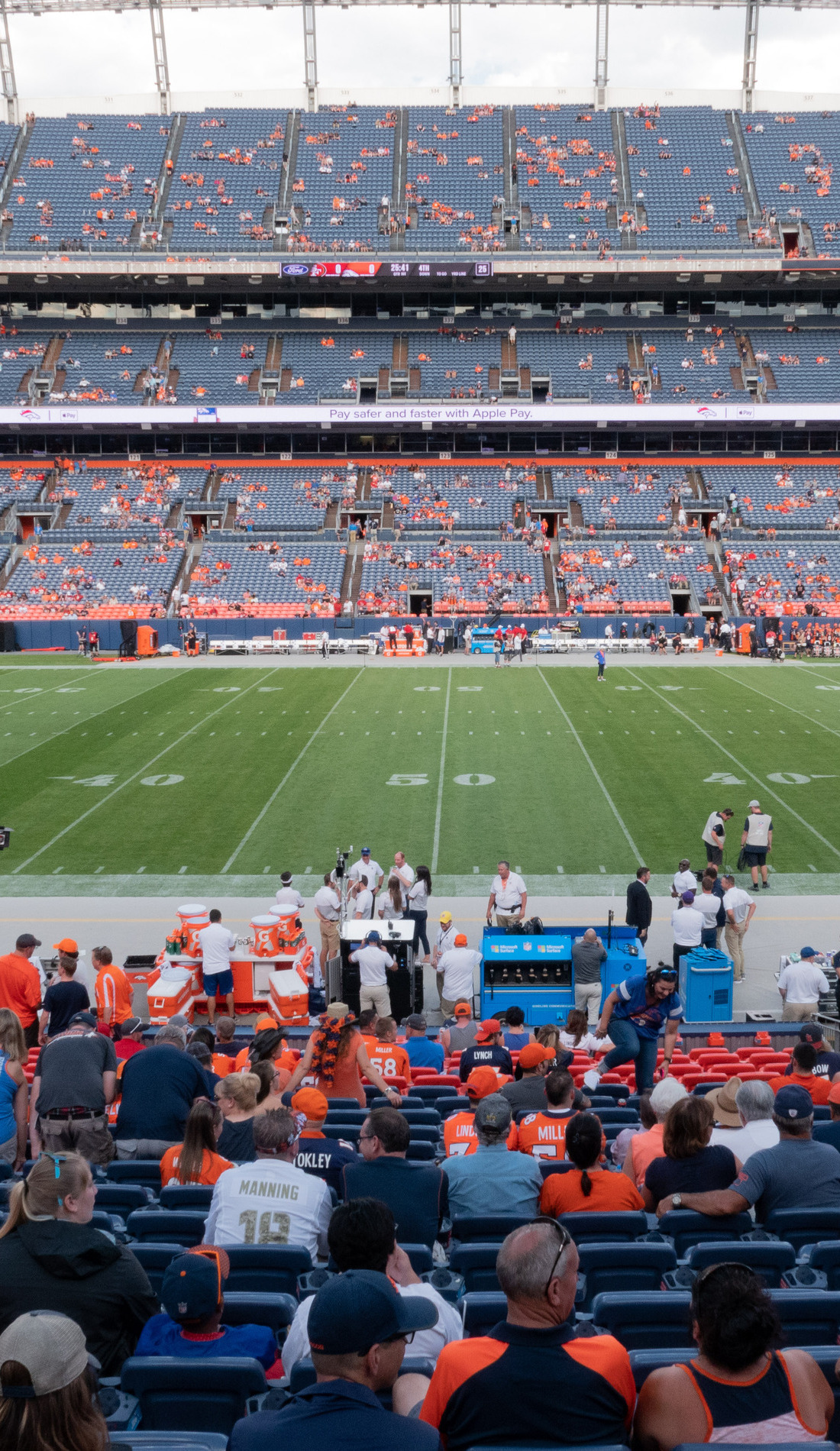 ---
Think of the Denver Broncos and a few things come to mind: a culture of excellence and distinguished, notable leadership. And, of course, NFL playoff success.
Denver floundered in its early years. But in the team's thirteenth NFL season, the team ended up getting quarterback John Elway in a trade from the Baltimore Colts. Little did Elway know at the time, but he would change the course of Broncos history.
Elway started off relatively strong. The young gunner led his squad to six postseasons and three Super Bowls, yet couldn't manage a championship win. The stars aligned in Denver in the mid-90's. Former Offensive Coordinator Mike Shanahan took over the coaching reins in 1995. And, in 1996, the Broncos drafted future Hall of Famer and Super Bowl MVP Terrell Davis.
Terrell Davis proved to be Denver's X-Factor in Super Bowl XXXII. Billed as a potential shootout between Hall-of-Fame QBs Elway and the (defending champions) Green Bay Packers' Brett Favre. For the Broncos, however, the game script read different. Elway had an uncharacteristically nondescript passing game, though he rushed for a touchdown. Davis proved the hero of the night, rushing for three touchdowns and earning himself Super Bowl MVP award In a Broncos victory.
Elway ended his career on a high note, winning Super Bowl XXXIII as back-to-back-champion and Super Bowl MVP. Elway would eventually return to the Broncos in 2010 as General Manager and Executive Vice President. The next great Broncos era was on the horizon.
Legendary Quarterback Peyton Manning missed the entire 2011 season with the Indianapolis Colts recovering from neck injuries. Despite his recovery, the Colts made the bold move to release Manning. The Broncos secured the veteran QB and made the Super Bowl that year, losing to the Seattle Seahawks 43-8. The Broncos would go on to fall out of the playoffs in the divisional round the next three years.
Manning had some struggles in 2015. The aging quarterback, widely regarded among the greatest ever, could still play but was not quite his former self. Backup QB Brock Osweiler started some games in Manning's spot during the season, but Manning would eventually return under center and the team made it to Super Bowl 50.
Super Bowl 50 was a battle of the generations. The Carolina Panthers, full of swagger, were coming off a dominant 15-1 regular season behind QB Cam Newton. The Broncos, steeped in tradition and legacy, looked worn. Manning, though less physical, was smarter than ever. And Manning, a bit damaged but not yet finished, outsmarted the naive Panthers to a 24-10 win for the ring.
Frequently Asked Questions About Denver Broncos Playoff Tickets and Event Information
When do Denver Broncos playoff tickets go on sale?
Though exact dates change yearly, Denver Broncos playoff tickets usually go on sale around mid-December, when NFL Denver Broncos clinch their postseason spots. The Denver Broncos can clinch a playoff spot by either winning their division or winning the Wild Card.
How much are Denver Broncos playoff tickets?
Denver Broncos playoff ticket prices on the secondary market can vary depending on a number of factors. Typically, Denver Broncos playoff tickets can be found for as low as $160.00, with an average price of $319.00.
How to get cheap Denver Broncos playoff tickets?
If you're looking for cheap Denver Broncos playoff tickets, tickets can be found for as low as $160.00. Additionally, once you click on your preferred event date, use the "sort by price" button located in the top left hand corner of the event page to sort all available Denver Broncos playoff tickets by cheapest tickets available.
How to buy Denver Broncos playoff tickets
SeatGeek is the best way to browse, find, and buy Denver Broncos playoff Tickets.
Browse the above listings of Denver Broncos playoff tickets to find a show you would like to attend. Once you find the perfect date and show time, click on the button on the right hand side of the event to see all available tickets for that show.
Next, explore all available Denver Broncos playoff tickets on the left hand side of the screen. Filters at the top of the page allow tickets to be sorted by price, or by SeatGeek's Deal Score feature, which ranks tickets by value and tells you exactly how good of a deal you're looking at. On the right hand side, you can explore SeatGeek's interactive maps to find the perfect seating section, and to get a preview of what a view from a seat in that section will look like.
To buy Denver Broncos playoff tickets, click the ticket listing and you will be directed to SeatGeek's checkout process to complete the information fields.
SeatGeek will process your order and deliver your Denver Broncos playoff tickets.
NFL Teams