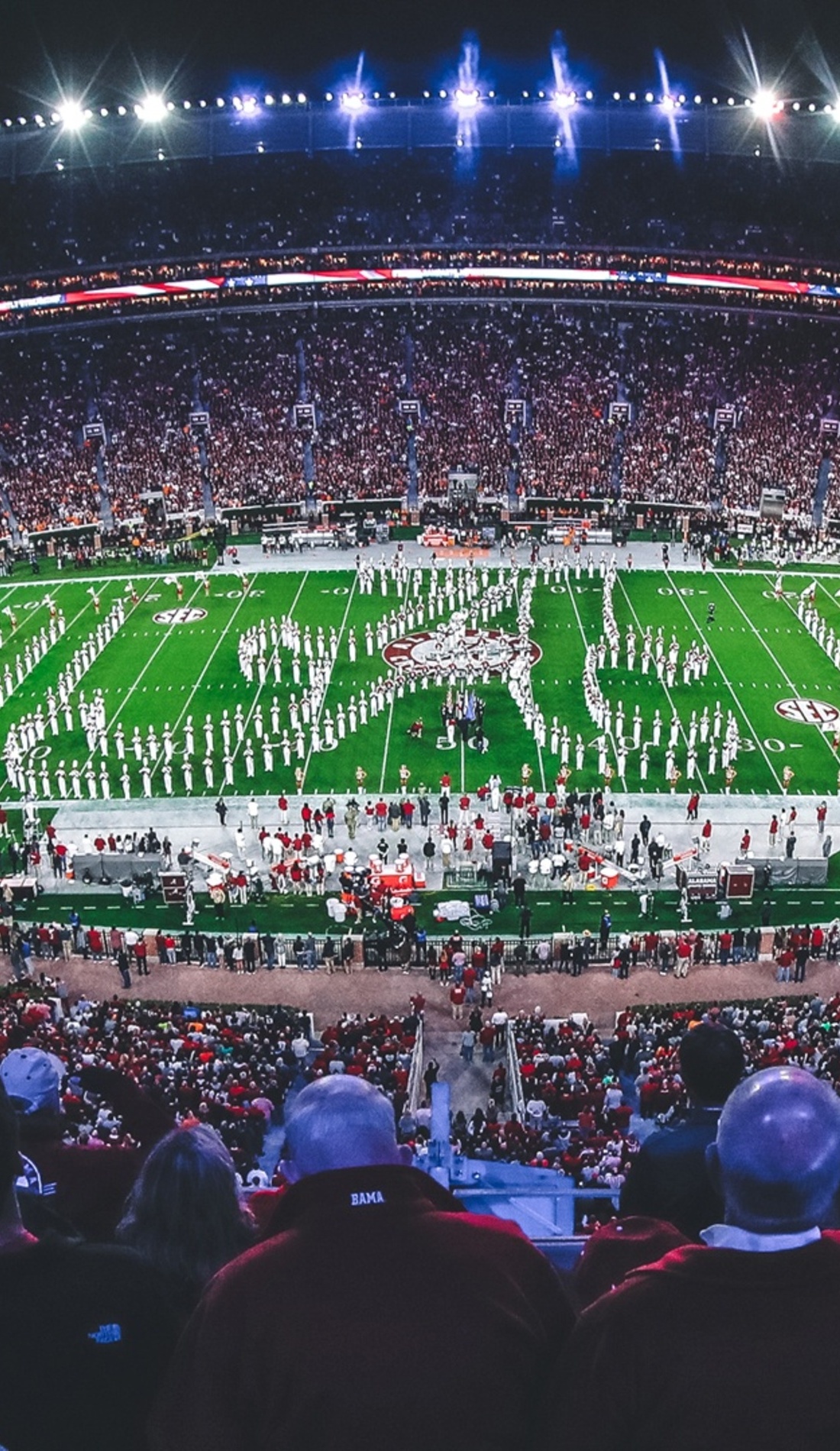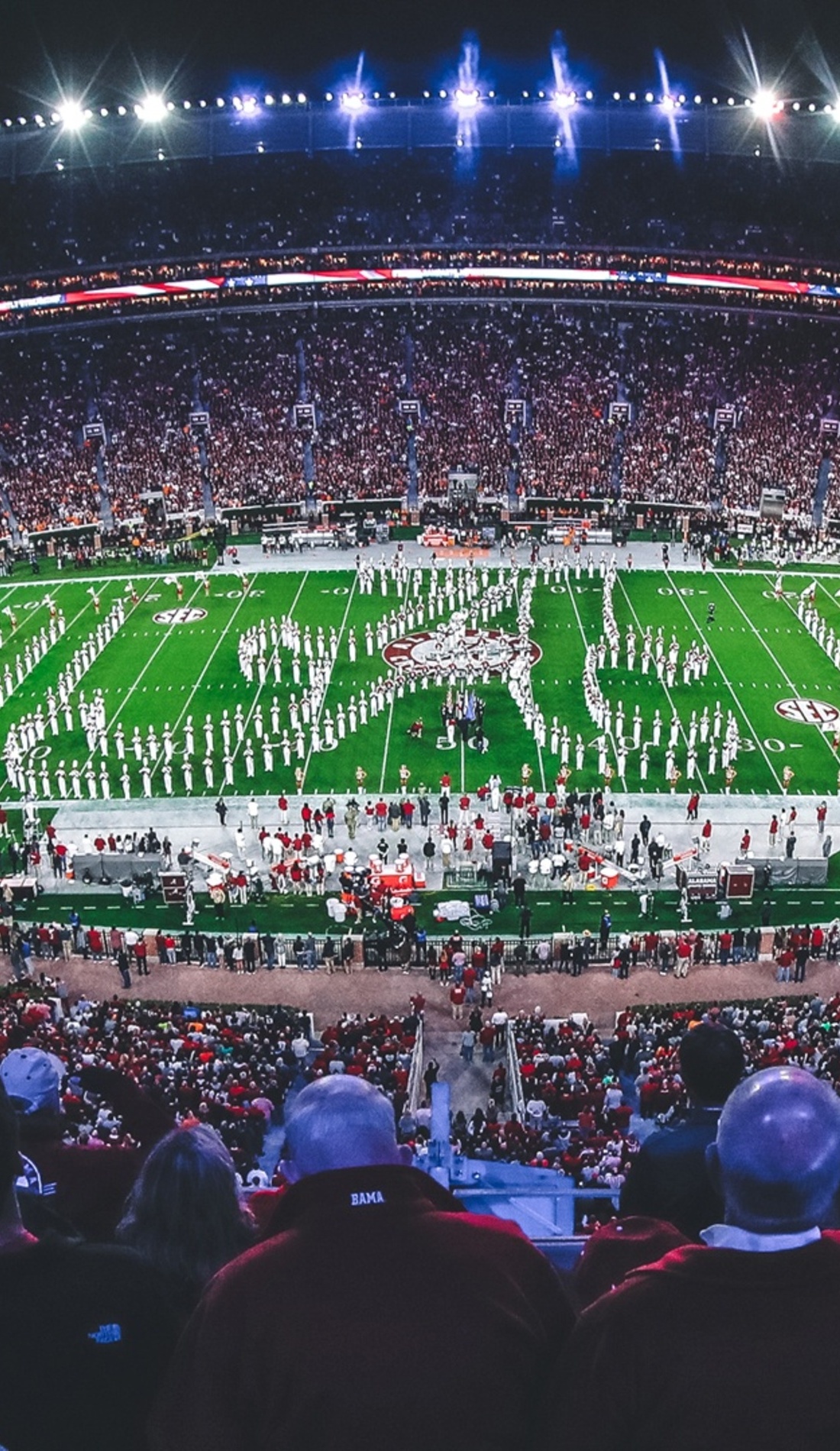 ---
Alabama Crimson Tide vs. LSU Tigers
Two of the most consistently great programs in college football's modern era pits SEC titans against one another whenever Alabama and LSU play. The first meeting between the two teams took place in 1895, with the sides meeting for over 75 games since. During those meetings have been plenty of iconic Saturday night games, filled with overtimes, great defenses, and all of the intensity of a game that goes a long way toward deciding who will win college football's best conference.
Some of the best players in the history of college football have taken part in this rivalry game, along with plenty of players who went on to enjoy brilliant professional careers. Among those key players are wide receivers like Jarvis Landry and Odell Beckham Jr., defensive standouts like Ha Ha Clinton-Dix and Patrick Peterson, and elite running backs including TJ Yeldon and Leonard Fournette. Watching a modern Alabama-LSU game is like a sneak preview of the first round of the NFL Draft every year.
Historic Alabama vs. LSU Games
Of course, the biggest game between Alabama and LSU was the 2011 BCS National Championship Game, where Alabama claimed the national title in a 21-0 rout. This title game was a defensive clinic by the Crimson Tide, who held the Tigers to just five first downs for the entire game, and had more scoring production with their defense than LSU had with their offense. This was as strong a statement as could be made, and Nick Saban's squad made it on the biggest stage.
Earlier in the 2011 season, the Tigers and Crimson Tide played an incredible game that didn't require even one touchdown to be scored in order to be entertaining. LSU and Alabama played an overtime game that saw five field goals, with the Tigers winning that game by a final score of 9-6. It took an incredible interception from LSU defensive back Eric Reid to keep the Crimson Tide out of the end zone, although the Tide would get their revenge later in that season.
In 2012, in the much-anticipated rematch between Alabama and LSU, TJ Yeldon grabbed all of the attention with an incredible run after the catch on a short pass from Alabama quarterback AJ McCarron. Yeldon's 28-yard score with under a minute to go put Alabama ahead in that game for good, further cementing the Crimson Tide as the superior team under Saban.
For a recap of more games from within the LSU-Alabama rivalry, click here.
When Does Alabama Play LSU?
Alabama and LSU play yearly, as the SEC rivals have taken the field against one another every year since 1964. Alabama hosts the Tigers at Bryant-Denny Stadium in Tuscaloosa, while LSU's home field is Tiger Stadium in Baton Rouge, which is referred to by many as Death Valley. Both venues have played host to legendary games between these two powerhouse football programs.
To find out when Alabama and LSU are scheduled to play, scroll up to see our listings.