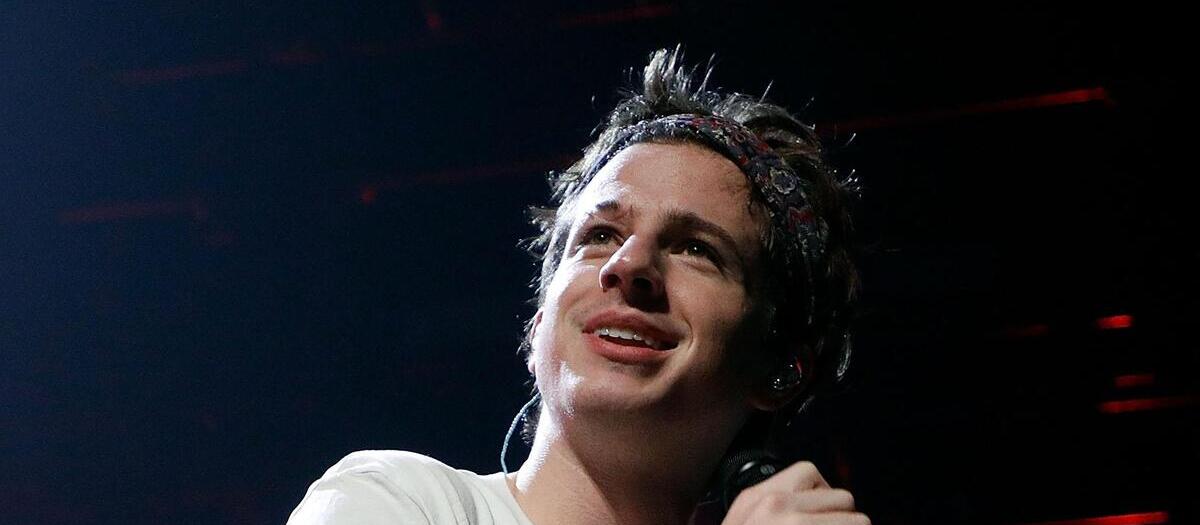 Charlie Puth Tickets
Millions of Customers Served
Low Fees & Transparent Prices
Upcoming Concerts
Bummer! Looks like there aren't any events
Check back another time
Other Upcoming Events Nearby
The fans have spoken
"Easy to use, usually best deal compared to other sites."
"Fees were less than Stubhub and it was very simple to use for this first time secondary market purchaser!"
"There is no website that does as good of a job as organizing the available tickets and showing the cost with fees."
Charlie Puth Details
About
Born in the small town of Rumson, New Jersey, Charlie Puth is an American singer, songwriter, and record producer. Much like many other millennials, Puth started his career via the internet. Taking a page from Justin Bieber's book, Charlie Puth created a YouTube account and published his first video in December of 2009. Less than two years after creating that account, Ellen DeGeneres signed him to her record label, "eleveneleven", and Puth went on to perform on her show. In 2013, Puth graduated from the Berklee College of Music, where he majored in music production and engineering.
It wasn't until 2016 that Puth's debut studio album, "Nine Track Mind", was released. The album quickly rose to number 6 on the Billboard 200 chart and Puth's career really took off. His debut album's lead single, "Marvin Gaye", was a huge hit in several countries, as well as "One Call Away". Puth has since collaborated with hit artists including Selena Gomez, Meghan Trainor, Shawn Mendes, and Wiz Khalifa.
With over 2.1 million followers on Twitter, Charlie Puth's fanbase is youthful and widespread. He offers inspiring words to others around him; he once tweeted, "To all the young producer songwriters out there. You don't need a $500 an hour studio to make a special record. Cherish the day, go home tonight, play some chords, sing, rap, whatever on top of it, put some drums on it if you want, and share the beautiful colors of you."
In 2016, Charlie Puth was nominated for three Grammy Awards including, Song of the Year, Best Pop Duo/Group Performance, and Best Song Written for a Motion Picture, Television or Other Visual Media. "Voicenotes" is his sophomore studio album, released in 2018.
Charlie Puth's Setlist
Since gaining popularity and sharing his music with those around the world, Charlie Puth has certainly made a name for himself. His most popular and well-known songs include:
"Marvin Gaye"
"One Call Away"
"We Don't Talk Anymore"
"How Long"
"Attention"
"Some Type of Love"
"Losing My Mind"
Charlie Puth's songs are catchy and easy to dance to. Puth is keen on using doo-wop rhythms, finger snaps, and sock hop melodies to please the masses. His lyrics are primarily about relationship woes and finding love. In his hit song, "Marvin Gaye", Puth sings, "There's loving in your eyes that pulls me closer. It's so subtle. I'm in trouble. But I'd love to be in trouble with you."
His lyrics are borderline cheesy, but they work – take this line, for instance, in his song,"Some Type of Love": "When we're old and gray and our faces changed, there won't be a moment when my heart don't feel the same. That's some type of love… that's some type of love."
Charlie Puth's Concert
So, what's it like to see Charlie Puth in concert? Picture lots – and we mean LOTS – of excited, screaming girls. Reminiscent of Justin Timberlake, Puth gets the crowd going with not only his singing, but with his dance moves as well. His shows are electric, lively, and loud– perfect for his devoted fanbase.