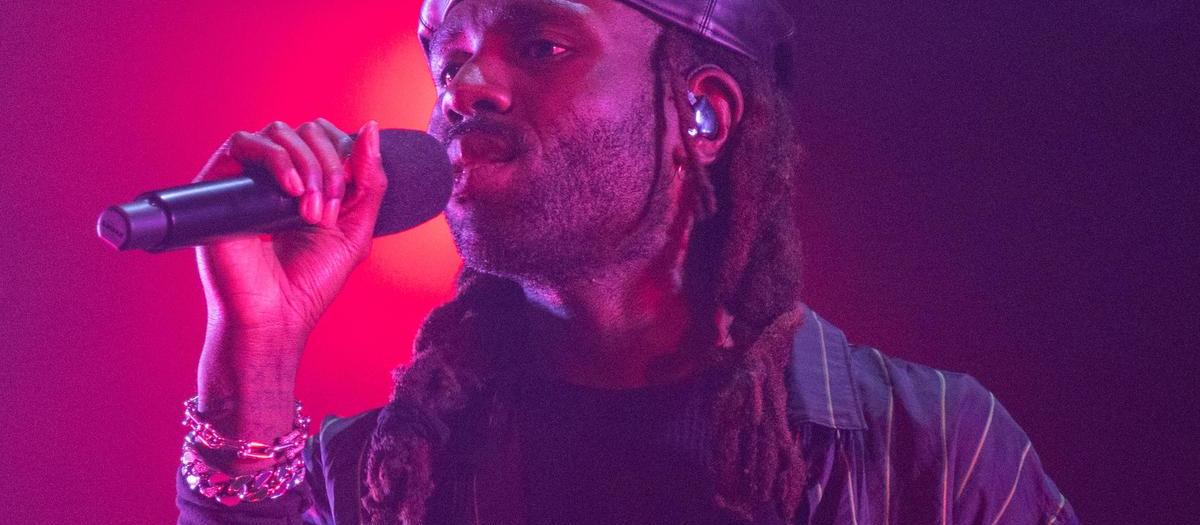 Blood Orange Tickets
Millions of Customers Served
Low Fees & Transparent Prices
The fans have spoken
"Fees were less than Stubhub and it was very simple to use for this first time secondary market purchaser!"
"There is no website that does as good of a job as organizing the available tickets and showing the cost with fees."
"Love this website! Prices usually come out cheaper than all the other websites as well!"
Blood Orange Details
Dev Hynes, better known as Blood Orange, is an English singer, songwriter, and record producer. Though Blood Orange was born in Houston, Texas, he spent his entire childhood and a good portion of his adult life in East London, which heavily influenced his music. Also known as Lightspeed Champion, he released two solo studio albums before reinventing his stage persona to his current moniker. As Blood Orange, he has released a number of additional studio albums and still performs songs from his previous albums. Blood Orange's music is a seamless fusion of R&B, indie rock, funk, and electronic styles.
In addition to his vocal talents, Blood Orange plays the guitar, cello, and the piano, performing with several artists. Carly Rae Jepsen, Kylie Minogue, and Mariah Carey are just some of the many acts he's written for, played with, or produced for since 2004. He also worked on The Chemical Brothers' Grammy Award winning 2007 album We Are the Night. It's clear that no matter what project Blood Orange throws himself into, his talent and musical know-how only serve to add to its success. After so much success working with other musicians, Blood Orange revamped his image and set out on his solo career with a new style and a sound that was better than before.
Blood Orange is a resourceful musician, kicking off his very first tour in 2009 with only a guitar, a laptop, and his vocals. The tour was an underground success, leading Blood Orange to eventually tour as the opening act for Florence and the Machine. Blood Orange singles have also appeared on television shows, including the premiere episode of the MTV show Skins. And in 2013, Blood Orange scored the Gia Coppola film Palo Alto under the name Dev Hynes. The following year, he was a featured act in the 2014 Coachella Valley Music and Arts Festival lineup.
Blood Orange's Concert Setlist
Blood Orange has written and released several songs via his YouTube channel and continues to do so. Audiences are likely to be treated to never before released songs, as well as their favorites. Songs like "I Know," "Saint," and "Charcoal Baby" are sure to be included in the setlist. Fans can also expect to hear "Jewelry," "You're Not Good Enough," and "Chosen," just to name a few in the impressive lineup of songs.
Blood Orange in Concert
Blood Orange is an amazing musician who has been known to surprise audiences with improvised performances. Fans should be ready for an evening of creativity, and at some performances, there may even be an impromptu cello or piano set. Blood Orange might even sneak in a few numbers from the Palo Alto film score, as well as songs written right before he takes the stage. Anything is possible at a Blood Orange concert, which is one of the many reasons his fans adore him. After all, this is a man that once recorded an entire album in a day. But, no matter what surprises Blood Orange brings to the stage, fans can be sure they'll be treated to one of the most dazzling musical experience of their lives.
Blood Orange Tour Dates
See below for a list of Blood Orange tour dates and locations. For all available tickets and to find shows in your city, scroll to the listings at the top of this page.
| Date | City | Venue |
| --- | --- | --- |
| 05/23/2019 | Chicago, IL | |
| 05/24/2019 | Clarkston, MI | |
| 05/30/2019 | Mansfield, MA | |
| 05/31/2019 | New York, NY | |
| 05/31/2019 | New York, NY | |
| 06/03/2019 | Columbia, MD | |